Ski touring in Ahrntal Valley and Sand in Taufers/Campo Tures
Feel the quiet and discover nature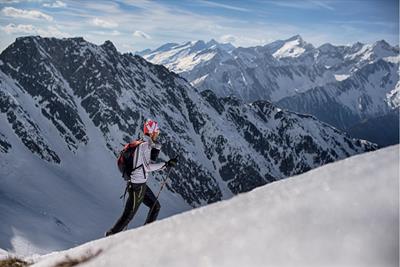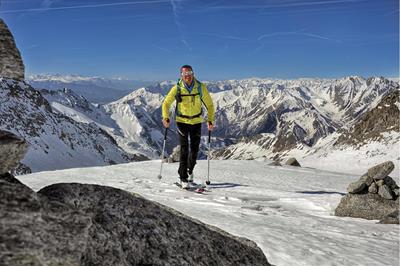 Hen, Thread, and Shoulder. Excuse me?
Those are the translations of the German names of three peaks to which our experienced mountain guides and ski guides enjoy taking the curious, places which those going on tours have not yet completely discovered for themselves. But be careful – these peaks may be highly addictive! Although the good news is that there is no shortage of supply. No fewer than 80 three thousand meter (ten thousand foot) peaks and even more that reach two thousand meters (nearly seven thousand feet) will certainly provide enough variety.
Enthusiastic ski tourers love the many three thousanders, which can be climbed and skied down into late May and even until early June. Especially in the spring, the Ahrntal Valley and Sand in Taufers/Campo Tures offers many tours that begin from high up. From there, the skis do not have to be carried for very long before they can be put on. Of course these tours require stamina and being in good condition, since the ascent of the Sasso Nero-Schwarzenstein, the Monte Lovello-Großer Löffler, the Punta del Conio-Keilbachspitze, and many of the other peaks have an elevation change of over two thousand meters (nearly seven thousand feet) and are exhausting. But the mountains are fair: the experience on the peak makes it all worth it!
In addition to the obligatory functional clothing, the basic equipment also includes the helmet, beeper, avalanche shovel, and avalanche airbag – safety first in any case! In addition, every tour has to be most precisely planned, and weather and avalanche conditions have to be understood. You should also be careful not to disturb wildlife habitat.
The equipment can be rented at one of the local rental outlets. Anyone who feels uncertain and does not know the area well ought to not go out on a ski tour on their own, but rather should book a guided tour.
Here you can find our leisure time map for the winter: