Today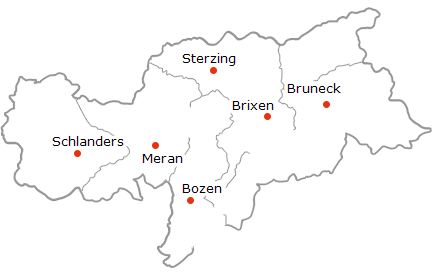 Current weather
In the afternoon a mix of sun and clouds with local thunderstorms. Föhn winds in the northern valleys.
Temperatures
Highest values between 27° and 33°.
Mountain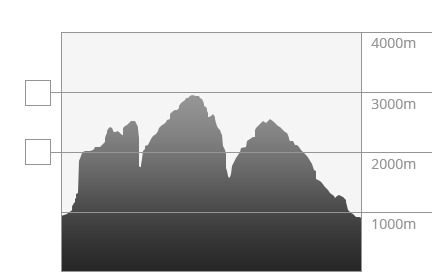 Mountain
An atmospheric disturbance reaches the the Alps from the North, the air masses remain unstable.
Mountainweather tomorrow
High air pressure and stable air masses determine the weather over the Alps.
weather report
6-day-forecast

Sunday
7/21/2019

Monday
7/22/2019

Tuesday
7/23/2019

Wednesday
7/24/2019

Thursday
7/25/2019

Friday
7/26/2019
© Hydrographisches Amt der Autonomen Provinz Bozen