Respiration Offer
Holidays in the name of health
02.05. - 24.06.2022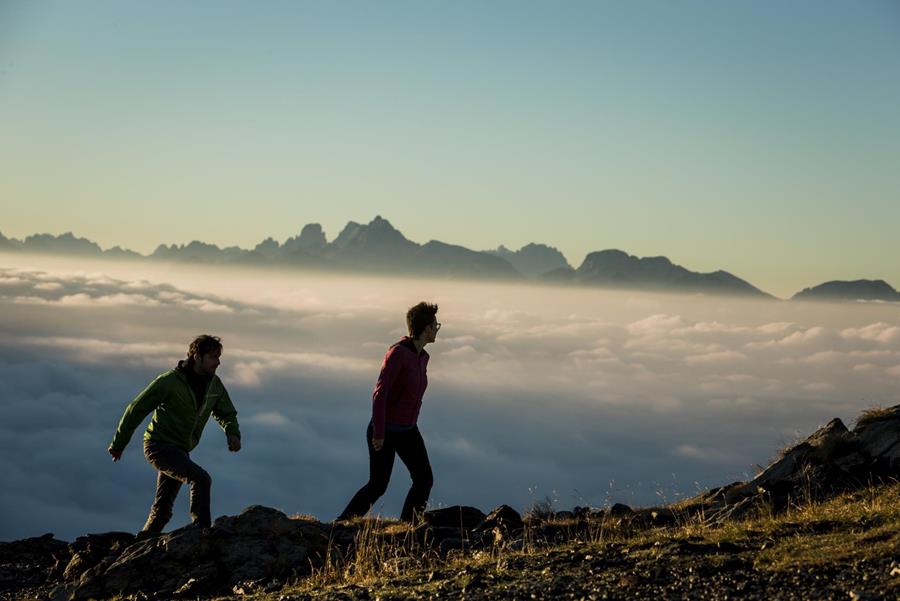 Enjoy relaxation and tranquility in a unique nature reserve known for its authenticity and unique cultural landscape. Experience the beauty of nature in its most original form!



THE WELL-BEING AND HEALTH PROGRAM:
On Monday:
Breathe deeply in an incomparable mountain backdrop at Fasere-Kasern - relaxing health hike with breathing exercises; enjoy relaxation and tranquility in a unique nature reserve


On Wednesday:
Forest bathing - immerse yourself in the healing power of the forest and open all your senses: see, hear, smell, feel, draw new energy with every look and every breath
On Thursday:
Water, forest & Kneipp - mindfulness hike: by consciously experiencing and clearly perceiving our surroundings, we train our senses. We discover the vitalizing energy of water, breathe the clear spring air and strengthen our fitness with active movement
On Friday:
Goats, milk and cheese - guided tour of the goat milk cheese dairy Goasroscht with tasting, insight into milk processing and interesting facts about the special log construction




BOOK NOW

Book the respiration offer in the Respiration Health accommodation of your choice: Your specialists from the Respiration association are very careful to ensure that you have an allergy-free and healthy vacation.