Hiking in Valle Aurina-Ahrntal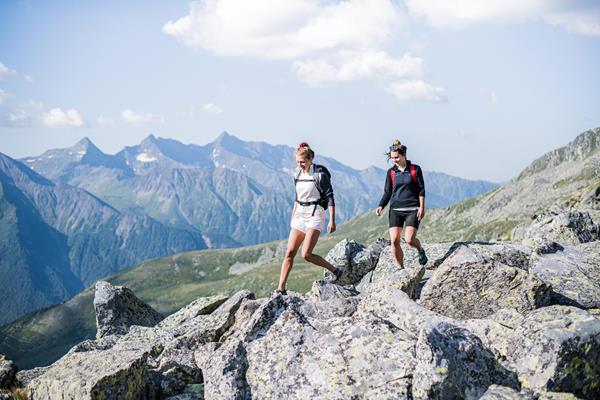 The Ahrntal Valley is one of the most beautiful hiking areas in South Tyrol with an immense variety of hiking trails between 860 and 3,499 meters a.s.l. To crest a Three-Thousander following the footsteps of alpinist legend Hans Kammerlander or the young alpinist Simon Gietl would really be a great challenge.
Hiking without a car - almost all walks can be done on foot directly from the front door or the starting point is ideally accessible by public transport

Hiking in the Ahrntal Valley makes you long for more!

Even the racing to the peak of these two experienced alpine guides began by discovering their love for hiking. Hiking means to live nature, physical activity, mental balance, relax, mobility, to come to peace, to enjoy the view and much more. Once you have discovered this love, you will always return to the wonderful mountain world and not seldom come back to hike in the Ahrntal Valley.

You don't find so many valleys in the Alps with such hiking possibilities, from the simple, comfortable wandering to the glacier tour. Beside the impressive view from the partly high alpine hiking trails, there is also a wonderful flora and fauna to discover, not to forget the abundance of water: gushing streams, blustering waterfalls, wonderful biotopes.
However, in the end also the people give a valley its character and soul. They fondly manage the high alpine slopes and huts, preserving this wonderful landscape for the wandering observer.