Handicraft
in Ahrntal Valley
In many sectors Ahrntal Valley keeps up with the times. Anyway the inhabitants of South Tyrol's northernmost valley treasure the preservation of tradition. A particular beautiful form of old handcraft is the bobbin - lace making, that women in Predoi-Prettau have been carried out for more than a hundred years and pass it on to the next generation.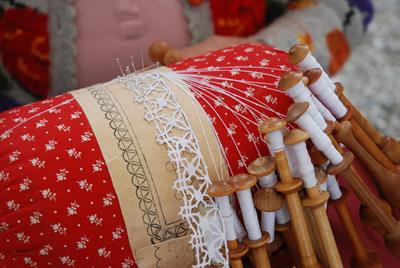 During the summer months there are exhibitions and demonstrations that introduce in the art of bobbing. With this handcraft work women gained an extra income as in 1893 the mine in Prettau/Predoi had to close and many men were left without a job. In the gallery of Predoi-Prettau the visitor can discover how hard the work was.
In Ahrntal Valley the wood carving is a treasured tradition. Who wants to, can observe the artists doing their work.
In her manufacture in Caminata-Kematen Helene Brusa shows all the products made of sheep wool.