13th International Wooden Sculptors' Symposium
3/7/2022 - 9/7/2022
From Sunday 3th to Saturday 9th July 2022 will be hold the 13th edition of the International Wooden Sculptors' Symposium in the Ahrntal Valley. Once more selected artists will receive a presentation platform for their making. Once again, the village of Cadipietra/Valle Aurina - Steinhaus/Ahrntal Valley will be transformed into a spacious artist's studio, in which ten selected sculptors from all regions of the world will pick up different ideas on the theme to realize big and fantastic sculptures from a rough larch bole.
These are the winners of the audience voting of the 12th International Wooden Sculptor's Symposium: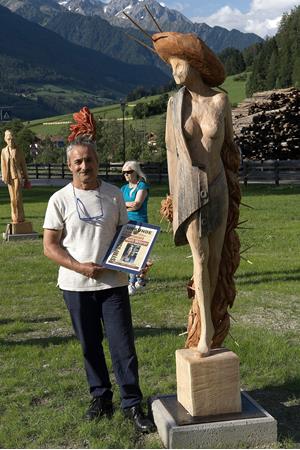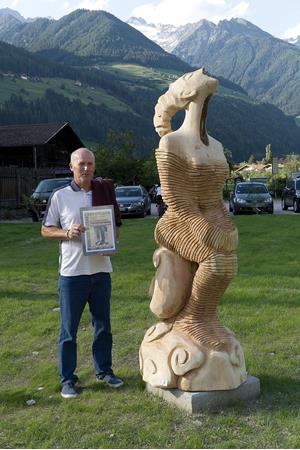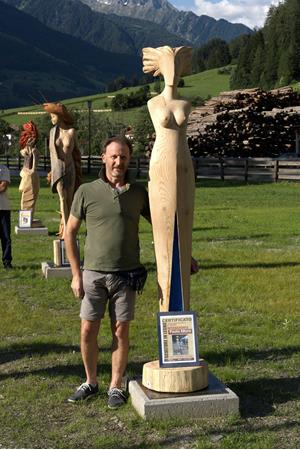 > Kurt Wierer with "Mannequinn" > Paolo Modenese with "Libertà interiore" > Paolo Moro with "Modella"
Prizes were raffled among the participants. The winners have been informed.