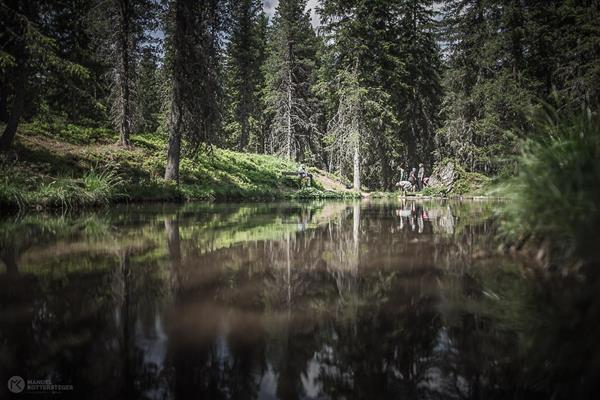 "You have nothing without health"

If you want to jumpstart your body with a Kneipp cure, you have found the right destination in Ahrntal/Valle Aurina in South Tyrol. There a variety of places where you can strengthen your body and get fit.


Water trail in Campo Tures-Sand in Taufers

Health path in Rio Bianco-Weißenbach

Kneipp path in Selva dei Molini-Mühlwald

Health path in Predoi-Prettau
Also the health trails in Rio Bianco/Weißenbach have the movement after Kneipp on their program. On three different trails you can follow the three basic pillars of the Kneipp therapy. The herb trail takes one and a half hours and leads among others, to an herb garden. The movement trail takes one and half hours and leads to a picnic site and a view point on the wonderful three thousand meter high mountains around. There is obviously a Kneipp trail (one hour to go) with Kneipp water-treading basin, Kneipp stairs, waterfall and children's playground. Because, as Sebastian Kneipp said: "You have nothing without health".
The Health Trails Predoi/Prettau offer on 4 km also very much for the wellbeing of body and mind. The movement in the wood as well as the various water usages are very health promoting, especially for the defense strenght of the body.